Day I:
-Woke up at four in the morning and went to the airport. Flew to Paris. Corky drove to Etretat, drank rosé wine, fell asleep.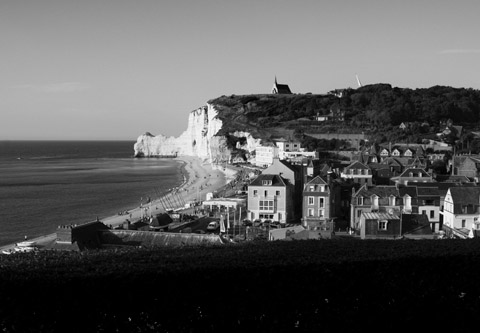 Day II.
-Woke up. Walked around. Had some rosé wine. Ate Moule marinière, read Vanity Fair and watched CNN for 4 hours.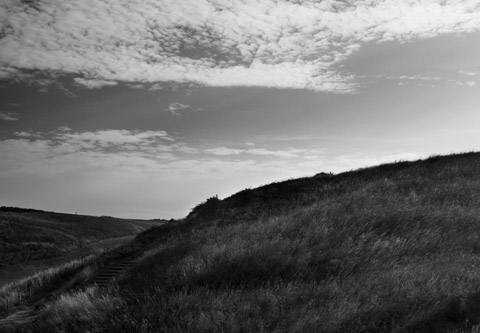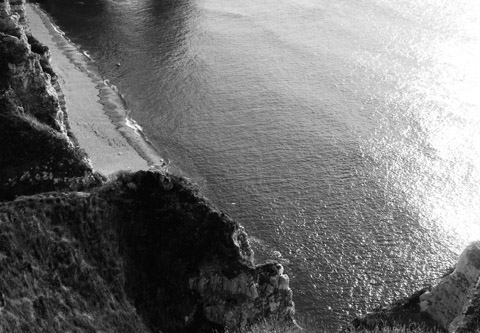 Day III.
-Woke up. Drove to Deauville. Got amazed how good brands can sell crap fashion on the French coastlines. Drove back. Had Oysters and rosé wine. Discussed Wuthering Heights with Corky. Next vacation will be a trip to the portrait gallery in London to see the portrait of the Brontë sisters by their brother Patrick Branwell Brontë.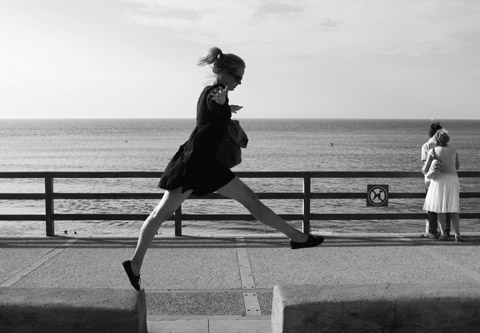 Day IV.
-Got up really early. Drove to the airport. Got really upset over the lack of manners in a group of french kids. Started working about 30 seconds after entering the appartment. Now its all about autumn and duffelcoats.
*Not mentioned here are the walks on the beach, Corky entertaining guests at the Hotel by tributing J.M Barrie with the old spoon trick and the fact that we got lost in the car, twice, on the same road. Lets not talk about that.