The last month has been sort of hectic which is very good. Have shot a lot of both editorial and commercial jobs, some of which feels like the best I have ever done (aren't they all supposed to feel that way?). Me and Corky went to New York for a couple of days. Walking, shopping, Pastis, sleeping, walking, shopping, Gramercy Tavern (very nice), MoMa, shopping, walking, Chelsea, sleeping, walking, Gramercy Tavern (still very nice), sleeping, Cetral Park, walking… You get the idea. Went straight from the airport to my studio two times within the last two weeks which is really starting to feel now. Went to Copenhagen and shoot a campaign as well.
Corky has a new blog over at ELLE, very nice. Wish she could teach me to see things the way she does, seeing references in everything.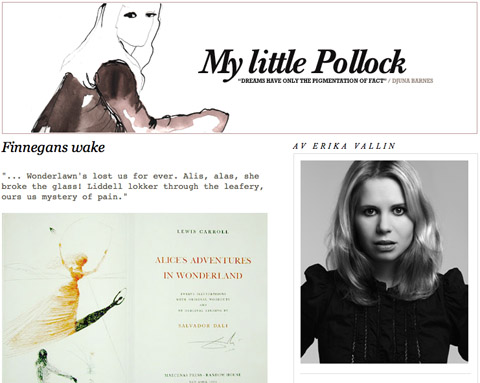 Erikas new blog.
Have spent today baking macarons, finally getting the touch on it. I don't really know what  to do with them now though since I baked so many, and you can only really eat a couple because they are so sweet. Last day of work before Christmas tomorrow. Post production, a meeting and some shopping. After that its just me, Corky and lots and lots of books.