Per, previously known as Kelly, took us to a restaurant for lunch today called Kokotxa. Insanely good, maybe the best I have had. It recently received its first star in the Michelin guide. On Tuesday were eating at a three star restaurant. First time for me, really looking forward to it.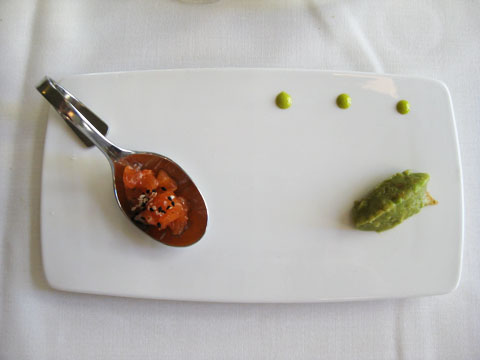 Appetite starter. Salmon.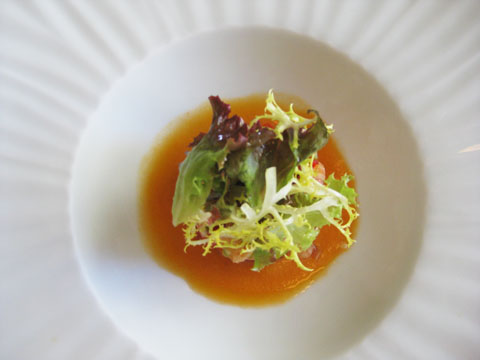 Ceviche of jumbo shrimp with velvety tomato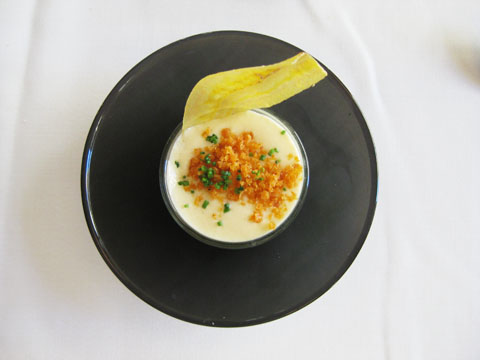 Fluid tortilla of cod fish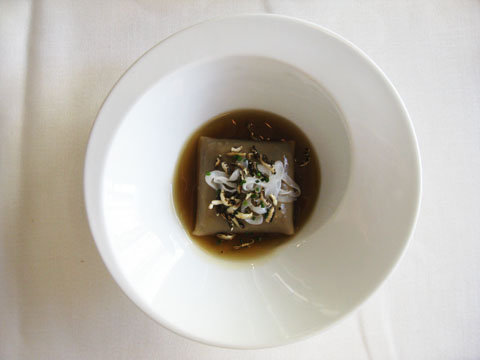 Ravioli of calmari served with a hen stock with truffles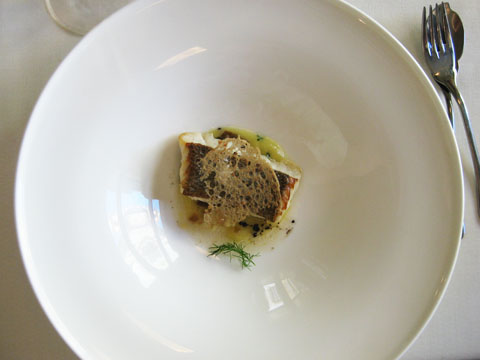 Fresh fish of the day with a virgin olive oil puré and roasted eggplant/aubergine pulp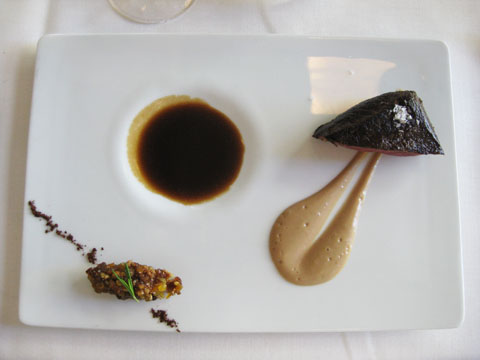 Roasted venison with chestnut cream and dried fruit syrup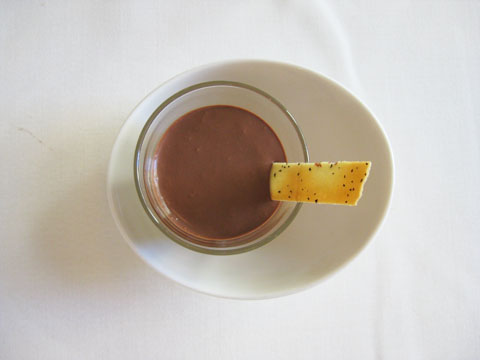 Chocolate soup with green tea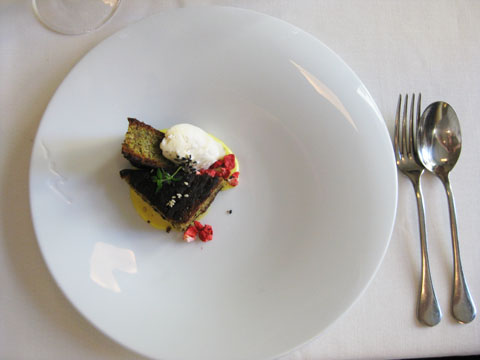 Pistachio sponge cake with a saffron cream and a Ras EL Hanout spiced ice-cream. 
Eight courses later Im at the hotel resting. Now, more tapas.