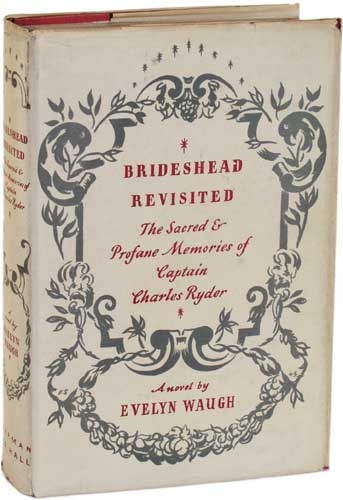 We ended up, Erika and I, spending midsummer by our selves. A bit of shopping (a nice blue cardy from Burberry and a lovely bag from Fred Perry, thank you very much, I do love them), a matinée* with mr Depp as a pirate, lovely, and best of all, the whole Brideshead revisited DVD-box consisting of 11 hours of pure manners and, might I say, somewhat metrosexual love. I owe a great deal to dear stylist friend Paulina for making me read it in the first place when we were doing a fashion shoot up on a mountain last winter.
Rumors now state that there will be a new movie on the Marchmains and there beloved Brideshead, out in 2008. As far as the casting goes, Emma Thompson is said to play Lady Marchmain and Ben Whishaw** is to portray Sebastian Flyte. Can hardly wait.
*Matinée is a feminine form of matin meaning "morning", isn't that lovely.
**Played Jean-Baptiste Grenouille in Patrick Süskinds masterpiece Perfume.